5 Things to Know When Buying a Luxury Home on Lake Oswego
Posted by Jordan Matin on Thursday, October 29, 2020 at 9:12 AM
By Jordan Matin / October 29, 2020
Comment
Lake Oswego is not only a city in the Portland metro area but it's also a lake. It's primarily in Clackamas County with small portions extending into Multnomah and Washington counties.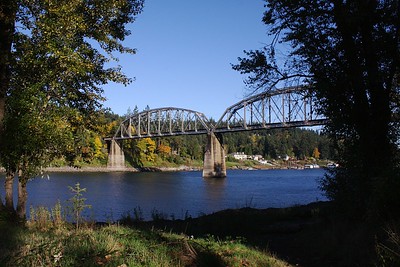 This beautiful part of the country has stunning lakefront homes and waterfront estates surrounding the 405-acre lake. The town was incorporated in 1910 and was the hub of organs brief iron industry in the late 19th century and today is a suburb of Portland. It's home to about 40,000 residents.
If you're planning a home on the lake, here are five things you should probably know about Lake Oswego.
#1. You don't have to live on the lake to enjoy the lake.
Not every spare inch of shoreline is covered by private property. There are several ways to enjoy Lake Oswego besides actually living on it. Waterfront homes are typically the most expensive in the area but there are other homes with easement rights enabling you to gain lake access. There are 20 easements around the lake offering over 3000 non-waterfront homeowners ways to enjoy the lake itself. Although these easement rights do not always guarantee full access, you can typically swim from the dock or launch a canoe or kayak just about anywhere in the lake. However, if you're looking for a lakefront home with a boat slip, this is a little harder to come by.
#2. Lake Oswego is a great location.
Lake Oswego is close to just about everything and just 8 miles to Portland and 12 miles to the airport. It's very centrally located to shops, restaurants, malls, outdoor plazas, outlets, and all services and amenities.
#3. School district transfers are different.
Each school in the lake us we go School District has an attendance area defined by the school board. Transfers must be approved on a space-available basis. If students are requesting to move from a school with a smaller attendance to a larger one, both principles of each school need to be informed of the case and check availability to educate the student properly. If you are requesting a variance from a different school, each student must be evaluated on a case-by-case basis. This may or may not affect your decision to move to the Lake Oswego area.
#4. There are several neighborhoods.
There are a total of 27 neighborhoods in Lake Oswego offering a variety of home styles, prices, and amenities. Lake Oswego has a unique interactive map to give you an idea of where things are located, the distance from place to place, and connect you with neighborhood associations. 24 out of the 27 neighborhoods have Neighborhood Association Programs improving the livability for each of these neighborhoods. Some of the largest neighborhoods include Mountain Park, Westlake, McVey-South Shore, Lake Grove, and First Addition.
Related: 5 Qualities You Want in a Luxury Real Estate Agent
#5. There are plenty of home styles to choose from.
Not into the Pacific Northwest architecture? Perhaps you want a more modern design, cabin on the lake, townhouse or duplex, luxury estate, mega-mansion, or a second home. You'll find it on Lake Oswego. There are a variety of home styles and designs from simple single-family homes to luxury million-dollar estates. The natural beauty surrounding each of these homes is unparalleled and is easy to see why people are moving to Lake Oswego, specifically on the lake. With outdoor recreation, multiple parks and trails, a neighborhood connection, and Portland less than 10 miles away, Lake Oswego makes an ideal spot to call home.
Start your online search here for free or contact our office at any time to schedule a showing. We specialize in luxury real estate in Lake Oswego and Portland and throughout the metro area.