What is a Bridge Loan?
Posted by Jordan Matin on Tuesday, April 27, 2021 at 2:57 PM
By Jordan Matin / April 27, 2021
Comment
Right now, buying and selling in the real estate market is a fast-paced business. Homes are selling faster than buyers even have a chance to put in an offer. This can leave a lot of buyers struggling as they need to sell their own home while looking for another.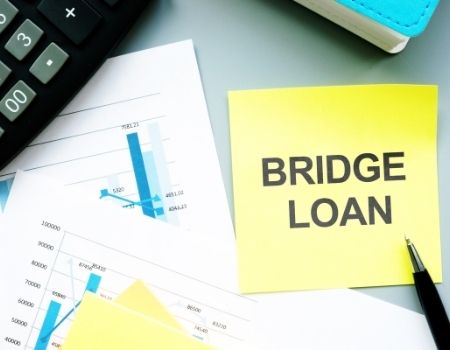 If you're planning on moving into a new home you probably are going to use the equity from your existing home as a down payment. Most buyers depend on the money from the sale of the current home to buy the next one. If closing dates don't work out, however, it could be a challenging financial situation… Enter the bridge loan.
What is a bridge loan?
A bridge loan is a short-term loan to be used when buyers do not have the money on hand to finance a new home until their existing home sells. It's considered temporary financing or a bridge from one financing or mortgage option to another. It's technically a bridge between selling your old home and buying a new one.
Buyers can technically borrow up to 80% of the combined value of the current home and the home they want to buy but specifics vary between lenders. It can cover closing costs on a new mortgage, make an offer without worrying about financing contingencies, and make your offer more competitive in a hot seller's market. You are technically borrowing your new home's down payment. The bridge loan is secured by the current property based on equity.
Advantages and disadvantages.
Advantages to a bridge loan mean that buyers can tap into the equity of their current home rather than waiting until the old one sells. Bridge loans may make it possible to avoid monthly payments for a while giving some repayment flexibility.
The downsides to a bridge loan mean buyers could end up paying more in interest than they would on a traditional home equity loan. Buyers essentially are making to mortgage payments at the same time accruing interest on the bridge loan. If for some reason, buyers have a hard time selling their existing home, it can lead to a financially stressful situation.
More: Is a Bridge Loan a Good Idea?
How much do bridge loans cost?
Bridge loans cost similar to traditional homes and will have origination fees which could be as much as 3% of the total loan value. Bridge loans depend on collateral so buyers will need a certain amount of equity in the home before qualifying.
Bridge loans also must be repaid within 12 months. Theoretically, buyers repay the loan with the proceeds from the sale of the old home. Bridge loans may have a balloon payment that needs to be paid in full by a certain date. Buyers may have a few months after closing on a bridge loan before they need to make payments but it depends on the specifics of the loan and the lender.
Bridge loans are not for everyone but they are certainly designed for specific situations. If you need a lender to devise a bridge loan on behalf of of your Portland area real estate, contact our office. We deal with a lot of lenders that specifically help folks with bridge loans and bridging the gap between one home and another.